I have no doubt that people think we're the most friendly and approachable people on our block. I'm not sure why. Maybe it's the sign on our front porch. Everyone needs one of these. Seriously. We used to be solicitor crack. And now, only the seriously brave or pitifully stupid sales people dare to ring the bell.
Ya… it's the sign… definitely the sign.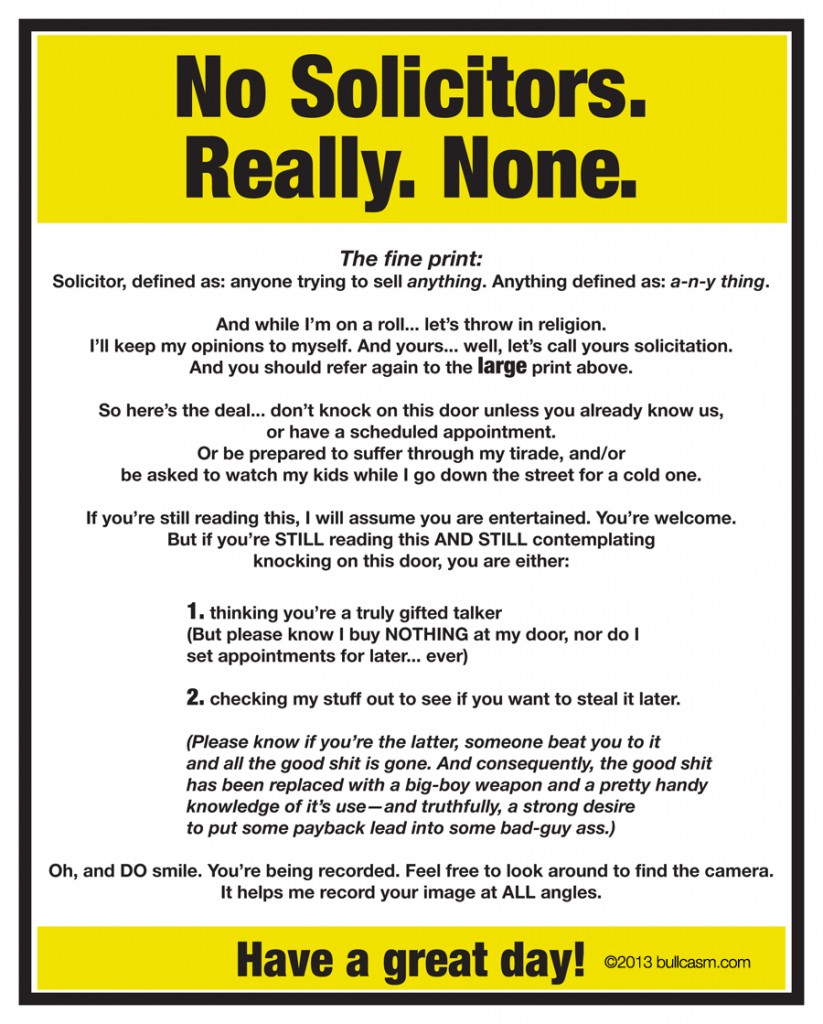 Please share… but don't forget a link back. Link backs are blogger crack.